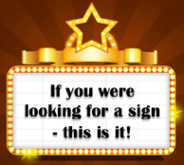 THIS PAGE IS BEING UPDATED
You may have questions and queries and we hope that these answers along with the Terms and Conditions will address them, but don't hesitate to contact us with any other queries.
WHAT ARE THE ENTRY DEADLINES & PROCEDURES?
For the exact dates - check out our
DEADLINES
or our
Terms and Conditions
.
WHAT SUPPORTING MATERIALS DO YOU REQUIRE?
We require two PDFs. One should contain your Supporting Materials, and one should be your Script Extract. Please name your files: 'Your Script Title – Supporting Materials' and 'Your Script Title – Extract'.
The Supporting Materials should be no longer than 3 pages (font size 12 Arial/TNR/Courier) and contain the following in this order:
Short synopsis - - 25 words
Treatment or outline of the ENTIRE film, series or show - 300 words max
Character breakdown of characters featured in extract - 50 words per character
TV ONLY: 3 to 6 Episode guides/storylines - 50 words each
Introduction to extract that sets the scene - 100 words max
10 page extract of the script numbered 1 to 10 (imagine if it fell on the ground!), typed and ted to industry standards.
Please follow standard script format and do not send full scripts. For information on formats, we recommend you look at BBCWritersroom
WHO CAN ENTER?
Anyone who is a British citizen or has been resident in the UK for five years prior to the entry deadline and is over the age of 18 at the entry deadline may apply. No previous writing experience is necessary!
WHY SHOULD I ENTER?
Finalists receive a selection of fantastic prizes, have their work read by execs, agents and producers sitting on the selection panel and jury, and have their work showcased at an industry showcase at BAFTA. To be selected as a winner of the BAFTA Rocliffe Competition, your entry has to be read and recommended at least four times during the judging process. That's a lot of eyes on your work! Once the finalists are selected a team of directors, composers, artists, casting directors and actors get to work on creating a fantastic showcase of the work at BAFTA. At the event you receive live feedback from industry guests. You are then looped into both the Rocliffe Alumni Network and the BAFTA New Talent Network. Visit the Rocliffe homepage for updates on how previous finalists are doing.
WHAT DO I GET IF I AM SELECTED AS A FINALIST?
The BAFTA Rocliffe New Writing Competition offers you a fantastic industry showcase, industry introductions and career guidance to provide support in navigating the industry. You also become part of the Rocliffe Alumni Network and the BAFTA New Talent Network and are given access to events and opportunities throughout the year.
WHO READS MY SCRIPTS?
Rocliffe have a team of dedicated readers who write a report for each entry and recommend submissions that best fulfil the competition criteria before passing the recommended scripts to the industry panel. BAFTA and Rocliffe invite knowledgeable industry panels and juries based on their expertise in each medium with proven track records. They are all practising professionals on the lookout for new talent. You can find some of our previous panels on BAFTA's website
here
. We have become one of the go-to sources of new writing.
IS IT STRICTLY ANONYMOUS?
It really, really is! People question this, but honestly the panelists and jurors prefer it this way. All submissions are strictly anonymous. Only the Rocliffe and BAFTA administrators have access to applicant details. The panellists and jurors will not see the names of those applying; finalists' names are only revealed once the final decision has been made. Please do not include your name or any identifying features on your script or supporting materials. All entries must feature the project's title. Our panel are only given the supporting materials and extract. If a panellist recognises a script, they discreetly inform the invigilator and the script is given to someone else to read and make a decision on.
WHAT HAPPENS IF MY NAME APPEARS ANYWHERE ON THE SCRIPT OR MATERIALS?
We will send the submission back to you and ask you to re-submit. Your application will not be acknowledged until the correct materials are submitted.
HOW DO I ENTER?
Click ENTER at top of the home page.
Login to your account and select the 'Create Application' tab
Create an application for the BAFTA Rocliffe New Writing Competition. Please ensure you find and select the correct category. We have four script call-outs throughout the year for TV Comedy, TV Drama, Children's Media, and Film applications.
You will receive a submission email. Please ensure all details on your application are correct in the PDF attached to the email. Please contact apply@bafta.org if any information is incorrect and we will do our best to accommodate changes. .
HOW DO I PAY FOR MY ENTRY
Payments are made after you have submitted your application form. Please ensure you have payed within 48 hours of submitting your application. To pay please follow these steps:
After you have submitted your application you will be taken to an 'Application Submitted' page
Select 'Preview invoice'
You will be taken to a page showing your invoice
Select 'Continue to payment'
You do not need to enter a PO Number; please leave this box blank
Type 'I AM SURE' where indicated
Proceed to payment
If you have applied for and subsequently been offered a bursary please do not pay for your application when prompted to do so. Your bursary will be applied by BAFTA and Rocliffe representatives after you have submitted.
WHAT FORMATS DO YOU ACCEPT?
PDFs
WHAT HAPPENS IF I DON'T RECEIVE AN EMAIL
Don't panic. Please check you provided the correct email address and contact
apply@bafta.org
to enquire whether your application has been successfully submitted. The system is designed to automatically send you an email upon submission so if you have correctly submitted an application but do not receive an email it is most likely that the email address provided was incorrect. Please do also check your junk folder. BAFTA and Rocliffe are not able to accept late entries from applicants who thought they had submitted when there is no record of submission.
09. What happens if there is a technical fault with the online system?
In the rare event of a technical error or issue with the online submissions system due to server issues, we will provide users with an alternative means of submitting entries to us. A message will be posted on the Rocliffe website and on the Rocliffe twitter account to inform users about the issue.
HOW DO I WITHDRAW MY APPLICATION?
You may withdraw your application at any time by emailing
apply@bafta.org
, however we are unable to process refunds once payment has been made. Your application can be withdrawn after you have paid, but you will not receive reimbursement.
HOW DO I FORMAT A SCRIPT?
Scripts must conform to industry standard formats. We suggest you look at the
BBCWritersroom
website for more information. You don't need to buy expensive formatting software, there are free formats available CELTX being one. Most professional writers use Final Draft. There are other software packages available ranging in price.
WHICH 10 PAGES SHOULD I ENTER?
Isn't it so hard to know exactly which extract to pick? Some people think we ask for your first ten pages. This isn't the case... and there is no special secret or formula - send us your ten BEST pages! A bit of house-keeping advice, check you have no formatting or spelling mistakes. Ultimately, above all support material, it is the script that will be the winning factor.
MORE ADVICE HERE.
HOW DO I WRITE A TREATMENT?
The treatment is an opportunity for the writer to present plot points details and scope that cannot be presented in the ten page extract, such as characters' relationships with one another and how these will develop over time. They are notoriously hard to write. Not only do they have to be entertaining and engaging but they also have to reveal the beginning, middle and end of the story or entire series within what can feel like a very tight word limit. The treatment needs to give the panel reading your script an idea of the WHOLE script or series. It should also reference the extract.
MORE ADVICE HERE
WHAT DOES THE INTRODUCTION NEED TO INCLUDE?
This is an opportunity for you to illustrate where the extract comes within the body of the script and the story. Used effectively it can also create the entire atmosphere of the piece – horror, comedy or thriller. The introduction should be used to contextualise the extract and set the tone for what the readers are about to read, even if you have provided the first 10 pages as your script extract.
MORE ADVICE HERE.
WHAT IF MY EXTRACT IS LESS THAN 10 PAGES?
That's fine. You can send us up to 10 pages, if it is less that's fine too.
CAN I SEND MORE THAN 10 PAGES?
No, the selection is for ten pages only. Any more will not be read. Even if it is a short film.
WITH TV DRAMA - DOES IT HAVE TO BE A SERIES?
No, you can submit a single. Say this in the treatment and introduction.
WITH TV COMEDY - CAN IT BE A DRAMEDY?
No, we want either sitcom or sketches.
WITH FILM - CAN IT BE A SHORT?
Yes, we accept shorts.
CAN I SUBMIT IF I AM NOT A UK CITIZEN OR RESIDENT?
Unfortunately this initiative is only open to writers resident in the UK or those with UK citizenship - this applies ONLY to the lead writer.
WHY DO YOU CHARGE AN ENTRY FEE?
The fee covers the admin costs and pays the script readers who provide feedback reports for every application.
WE ARE A TEAM OF WRITERS, CAN WE SUBMIT OUR PROJECT?
Yes of course, however you must nominate a 'lead' writer to receive all the communication and that writer is responsible for informing their fellow writers. All writers in the project are given equal billing.
WHAT IS THE PROCESS ONCE I HAVE SUBMITTED MY SCRIPT?
Once your script has been submitted we send the scripts to our script readers to review. None of the other details provided on your application form are sent to the script readers. The readers then read and recommend the scripts with the most potential. The long list is then sent to an industry panel. If a panellist feels a script has potential, another member of the panel reads it. If the script gets two yes's it goes through to the short list. The shortlisted writers will then have five days to rewrite their materials in light of feedback. The short list is then read by the industry jury who meet and select the three winning finalist scripts. This means each winning entry has been read and recommended at least four times.
CAN I AMEND MY SUBMISSION AFTER I HAVE SUBMITTED MY APPLICATION?
Yes, if you have omitted materials or vital information. Please email us, do not fill in an additional application form.
CAN I AMEND MY DETAILS AFTER I HAVE SUBMITTED THE ONLINE APPLICATION FORM?
Yes, just drop us an email and will amending our log. Please do not fill in additional application form.
28. Can I change my details after I have filled in the online application and sent off my submission?
Yes, just drop us an email and will amending our log. Please do not fill in additional application form.
CAN I SUBMIT A PROJECT I SUBMITTED IN PREVIOUS CALLS?
Yes you can.
DO I NEED TO HAVE WRITTEN A FULL SCRIPT OR JUST AN EXTRACT?
Not at the time of submission but if you are shortlisted the extract will need to come from an existing full episode or feature film.
IF MY FULL SCRIPT THAT MY EXTRACT HAS COME FROM IS BELOW 80 PAGES, OR ABOVE 120, WILL I BE DISQUALIFIED?
No. We recommend that the length should be dictated by industry standards, i.e. a half hour show should be 20-28 pages, a TV Drama episode between 50-55 pages and a feature 70-120 pages.
DO I HAVE TO WRITE A TREATMENT FOR A SKETCH SHOW OR COMEDY SERIES?
Yes, as you need to show how the sketch show will sustain as an entire series. Please give a brief description of how the sketch show would progress over a whole series. For example, are there recurring characters or themes? We suggest you look at the formats of show outlines for League of Gentlemen or Little Britain.
CAN I SUBMIT AN ADAPTATION?
If it's your own book, play, etc, that you want to adapt, and you own the rights, then adapt away. Also, it's fine if the material is out of copyright, but you need to have acquired the rights. If you are adapting the work of someone else, then you need to show that you have the permission to do so.
CAN I SUBMIT MORE THAN ONE EXTRACT?
Yes. You can submit as many times as you wish. You will just need to go through the same steps that you did with the first and it requires an additional fee for each entry.
WHAT INFORMATION DO YOU NEED ON THE TITLE PAGE?
Script title pages are not necessary, but all pages of your entry must include the script title and no other identifying features or personal details.
WHAT SORT OF SCRIPTS ARE YOU LOOKING FOR?
The script can be about anything. It's all about the quality of the writing.
HOW WILL I KNOW WHEN YOU HAVE RECEIVED MY SCRIPT?
You will receive an automatic submission email once your application has been received. We look at every application that is submitted to us. Once the competition has closed, we will email everyone who has entered with the announcement dates.
WHAT HAPPENS IF I OPTION OR SELL MY SCRIPT OFF MY OWN BACK, OR THROUGH THE HELP OF THE INITIATIVE, BEFORE THE END OF THE COMPETITION?
Great news! We'll help you shout about it and will also assist you with agent representation on the deal should you not have representation.
WILL BAFTA OR ROCLIFFE EVER HAVE ANY RIGHTS OR PERCENTAGE OVER MY SCRIPT?
No. You wrote it, it's yours. We will never have any rights over your work.
CAN I ENTER SHORT SCRIPTS INTO THE FILM CALL?
Yes, you can.
DO YOU OFFER A SCRIPT READING AND ANALYSIS SERVICE?
We do. Click
HERE
for all the info.
DOES IT MATTER THAT MY SCRIPT ISN'T COPYRIGHTED?
It doesn't need to be. But if you feel more comfortable doing so, you can do it with the Writers Guild. There is a great article on the
Writers Guild of Great Britain on copywriting scripts
Writers Guild of Great Britain on copywriting scripts.
HOW WILL I BE INFORMED OF COMPETITION DEVELOPMENTS?
We take great pride in our personal approach to communication. Each stage of the selection process: Long List, Forum List and Winners, we send emails.
WHAT IF I HAVEN'T HEARD ANYTHING FROM BAFTA OR ROCLIFFE SINCE RECEIVING MY CONFIRMATION EMAIL?
Then don't assume the worst of us. If you haven't received any communication from us then there is an issue with your email address and server. Send an email to
office@rocliffe.com
and we promise that you will receive a response within two working days.
I FEEL I SHOULD HAVE WON. WHY DIDN'T I?
We are here to support writers and respect everyone who enters. It is a competition after all and by that very nature not everyone can win. Writing is a very personal endeavour and we appreciate you entrusting your work to us. That's why every email is read and responded to by a human being and is not a computer generated response! It is worth therefore keeping in mind that any abusive emails will not be tolerated.
CAN I ATTEND THE BAFTA ROCLIFFE NEW WRITING SHOWCASE IF I HAVEN'T BEEN SELECTED?
Yes, absolutely! There is a lot to be gained from the experience as well as the fact that is a wonderful networking environment. Let us know if you wish to attend and come up and say hello, we'll even do our best to introduce you to people. It's always great to put a face to an application number.
DO I GET A FREE TICKET TO THE EVENT IF I ENTER?
No, but if we have spare tickets we will do what we can to get you in for free.
WHAT ARE THE RULES OF THE COMPETITION?
Have a look at the
Terms and Conditions
.
DO YOU TAKE INTO ACCOUNT PRIZES I HAVE WON FROM OTHER SCREENWRITING COMPETITIONS?
No, the selection process is completely anonymous. None of the panellists will know who you are or your track record - so age, race, gender, experience count for nothing. It's all about the voice! Your voice.
WHEN DO I GET A STATUS UPDATE ON MY APPLICATION?
All writers are informed of their status approx three weeks prior to the event date or sooner by email. We telephone the showcased writers.
WHEN DO I GET MY FEEDBACK REPORT?
All writers are sent their feedback reports in the week leading up to the showcase event date by WeTransfer. You will have one week to download it. If you haven't received an email in this time frame please contact
office@rocliffe.com
. We ALWAYS send back reports.
CAN I ENTER MY SCRIPT INTO OTHER COMPETITIONS AT THE SAME TIME?
You can enter as many competitions as you like. Good luck!