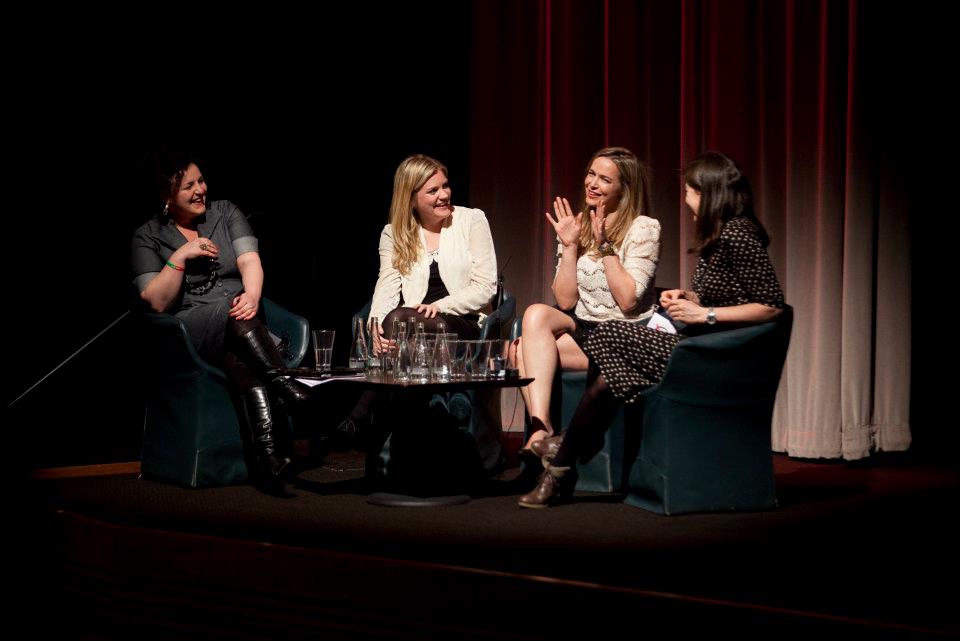 Rocliffe is an organisation that created a series of events and training notably the New Writing Forums, now held at BAFTA and relaunched as the BAFTA Rocliffe New Writing Forum, which has become BAFTA's longest running learning and events strand. Each event takes months of planning and preparation.
Want to get in touch? CLICK HERE FOR CONTACT DETAILS
Rocliffe was founded and is run by FARAH ABUSHWESHA with BAFTA producers LISA PRIME, ALEX COOK and KAM KANDOLA. It is supported by a dedicated team including casting director LAURA DICKENS CDG, award winning and seasoned directors including SUSAN JACOBSON, DALLAS CAMPBELL (yes him from the science show), DAVID FREEDMAN, JESSE LAWRENCE, PAUL CALLAHAN and CHRIS BRAND. Our coordinators include STEPHEN CASEY, JESS REID, MEGAN HOLLAND and NANCY HARRISON. There are musical intros created for the event by composers from BAFTA our flagship event has been held throughout the UK including Belfast, Cheltenham, Nottingham, Edinburgh. We've taken the New Writing Forum to the New York Television Festival twice to huge success. In keeping with our aim of show-casing regional talent we always use local composers and actors cast working with renowned casting directors such as KATE MURRAY (New York), GEORGIA SIMPSON (Belfast), CATHERINE WILLIS and KAHLEEN CRAWFORD (Edinburgh).
Our script selection panels include representatives from major production companies, established writers, actors, directors and literary agents.
The work we feature is diverse - the people we work with and feature are new and seasoned - professional actors; development focused discussions generated by the readings; exposure to and advice from experienced industry members; pointers from an audience and an invaluable method to test out new concepts and material. Given the often isolating nature of the industry, our forums create the ideal environment for networking. Rocliffe has in the past also produced three award winning short films.
"The Rocliffe Forums are doing our job for us - it is great for me to be patron of an organisation which supports the industry in finding new writing and talent as well as creating a friendly environment in which to network and develop". Nik Powell
"The Rocliffe Forums are fun and energetic events encouraging a fundamental understanding of the importance of development and collaboration. A strong script is the key to success - a development workout in a script reading forum is a great benefit to any writer". Michael Kuhn
"Rocliffe provides the ideal opportunity for writers to flex their muscles with a real audience. Sharing your work for the first time with the outside world is a scary process but Rocliffe gives an invaluable forum for this which is both sympathetic and gently critical. Selected writers should relish such an experience". Rebecca O Brien

Previous Forum Guest Co-chairs:
The late Alan Plater - Writer
Angela Allen
Andy Harries (Patron)
Ben Stephenson - Controller BBC Drama Commissioning (Patron)
Bob Carlton - Director / Writer
Christine Langan - Producer (Patron)
David Parfitt - Producer (Patron)
David Morrissey - Actor, Writer, Director
David Yates - Director
Debra Hayward - Producer (Working Title)
Duncan Kenworthy - Producer
Ed King - Producer
Elizabeth Karlsen - Producer (Number 9 Films)
Finola Dwyer - Producer
Gareth Edwards - Producer BBC Radio
Greg Daniels (Patron)
Guy Hibbert - Writer (Patron)
Ken Trodd - Producer
Jenni Konner - Writer, Exec Producer of Girls (Patron)
Jo Nolan - Screen South
John Madden - Director (Patron)
Julian Fellowes - Actor, Writer (Patron)
Christine Langan - Producer (BBC Films)
Phil Rosenthal - Writer
Marilyn Milgrom - Development
Matthew Greenhalgh - Writer (Patron)
Michael Cowan - Producer
Michael Kuhn - Producer (Patron)
Mike Newell - Director (Patron)
Nik Powell - Producer (Patron)
Nicola Shindler
Ollie Madden
Paula Milne (Patron)
Peter Carlton - Producer
Peter Kosminsky - Director
Rebecca O Brien - Producer
Richard Eyre - Director
Richard Holmes - Producer
Richard Kwietniowski - Director
Simon Heath - Producer
Tony Grisoni - Writer